Podcast: Play in new window | Download
Subscribe: Apple Podcasts | Android | Email | Google Podcasts | Stitcher | RSS | https://podcast.legalnursebusiness.com/subscribe-to-podcast/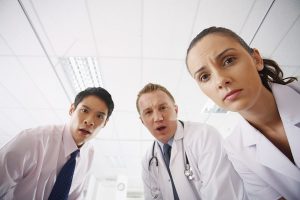 A failure to diagnose rectal cancer occurred to a Massachusetts man who filed a claim against his primary care physician and surgeon. By the time the cancer was discovered, it had spread from the rectum to both lobes of his liver.
The defense denied liability. This case settled in 2018 for $4.8 million.
Listen in as Pat Iyer chats about these points
The phenomenal costs associated with medical malpractice cases
How many cases will a plaintiff attorney actually take?
Determining the standard of care and whether there was a breach of duty/dereliction of duty
Was there a failure to recognize commonly occurring complications?
How to find legal sources for the "Standard of Care" such as statutes or regulations
Related Product
Medical Malpractice LNC Case Screening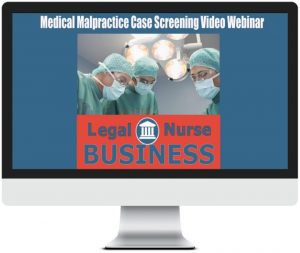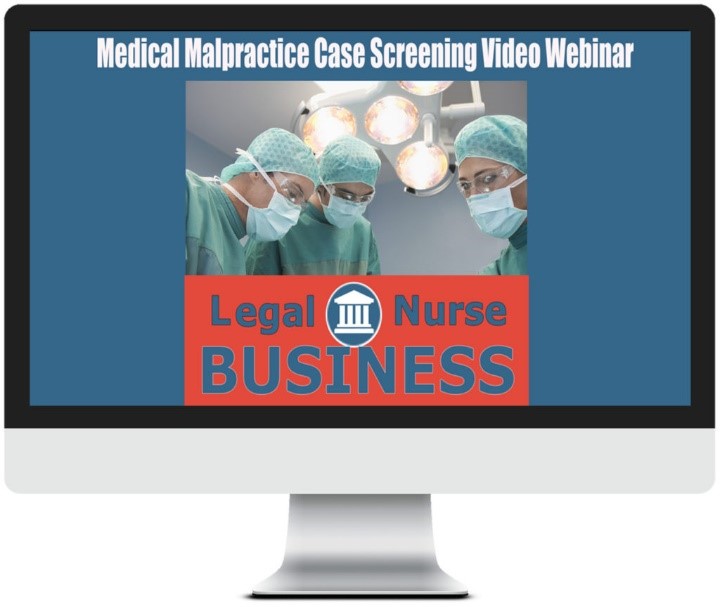 As a legal nurse consultant, you play a crucial role in helping attorneys identify medical malpractice cases that are meritorious. There is a lot at stake in a medical malpractice case: the costs, the potential recovery for the plaintiff and the reputations of the defendants.
Using your medical knowledge and analytical skills, you are in a prime position to help attorneys understand the merits of a medical malpractice claim. You can be the light that guides the attorney to the meritorious claims.
Along with Barbara Levin, Pat Iyer created online training called Medical Malpractice LNC Case Screening
This program is ideal for legal nurse consultants. In this 90-minute online training, you will discover:
How to establish the standard of care
How to identify theories of liability
How to use key elements of effective case screening
How to spot case winners and losers
How to avoid pitfalls of medical record analysis
Join us for 90 minutes as two experienced legal nurse consultants and expert witnesses give you insider tips on the legal nurse consultant's role in the complex world of medical malpractice. Barbara  and Pat have combined 44 plus years reviewing cases as expert witnesses; they share our deep knowledge with you. You'll hear about their most memorable cases and what lessons you may learn from them.
Get instant access to this online training by using this link: http://LNC.tips/screening.

Your Presenter
Pat founded, grew and sold a successful legal nurse consulting business that had annual sales in the 7 figures. She screened many medical malpractice cases for merit.
Her motivation for becoming an LNC was to use her writing skills. Pat is also a well known, respected expert in the field of legal nurse consulting. She has written, edited, or coauthored over 800 chapters, books, case studies and also online courses or articles about the topic of legal nurse consulting. Pat served on the board of directors of the American Association of Legal Nurse Consultants for 5 years also including a year as president of the association.
She provides coaching for a select group of LNC business owners ready to develop their successful businesses. Go to LNC Academy for details.