Podcast: Play in new window | Download
Subscribe: Apple Podcasts | Android | Email | Google Podcasts | Stitcher | RSS | https://podcast.legalnursebusiness.com/subscribe-to-podcast/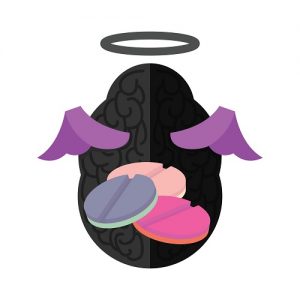 On Iyer's Insights I'm going to be talking with you about patient death from overdoses of medications. Or were they overdoses? An interesting question.
In the previous podcast you heard Sharon Kelly talk about the police perspective on opiates. And today I'm going to share with you a couple of cases that I read about in Medical Malpractice Verdicts Settlements and Experts that were published in the July 2018 edition.
Listen in as Pat Iyer chats about these points
The case of a 54-year-old self-employed contractor who died in bed and also what the autopsy showed
What the defense's pathology and cardiac pharmacology experts testified about
The second story of a person who died after consumption of medications
Did he really die of of Citalopram overdose? What else happened?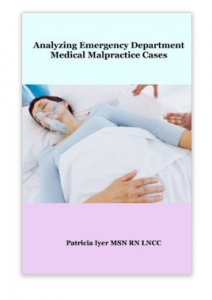 This book focuses on one of the highest risk aspects of health care. Emergency department care may be an issue in a personal injury and also a medical malpractice case or any case in which the patient required emergency services.
Do you understand the complexities of how the emergency department functions? This book will take you behind the doors of the ER to get a bird's eye view of what goes on.
There are several aspects of emergency department care that make it high risk for errors – the unpredictable flow of patients, the constant pressure to quickly assess and treat patients, the lack of a previous relationship with the patient, and the huge variety in conditions and ages of patients.
The public is increasingly aware of emergency department quality of care issues. Demand for emergency department services is increasing, and with it, cases against ER staff.
In this book you'll get an understanding of the roles and responsibilities of the emergency department related to triaging and also assessing, diagnosing and treating emergency department patients. It highlights emergency department liability issues and also provides vital content to help legal nurse consultants analyze an emergency department medical malpractice claim.
Order your copy today at http://LNC.tips/ED

Your Presenter
Pat founded, grew and sold a successful legal nurse consulting business that had annual sales in the 7 figures. She is also a well known, respected expert in the field of legal nurse consulting. She has written, edited, or coauthored over 800 chapters, books, case studies and also online courses or articles about the topic of legal nurse consulting. Pat served on the board of directors of the American Association of Legal Nurse Consultants for 5 years including a year as president of the association.
She provides coaching for a select group of LNC business owners ready to develop their successful businesses. Go to LNC Academy for details.