Podcast: Play in new window | Download
Subscribe: Apple Podcasts | Android | Email | Google Podcasts | Stitcher | RSS | https://podcast.legalnursebusiness.com/subscribe-to-podcast/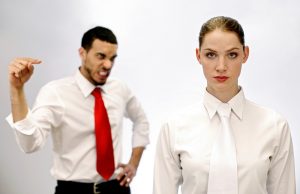 For this edition of Iyer's Insights, I want to share for the first time an interview I did some time ago about the topic of workplace bullying. It is a perfect match for Dana Davis' story (which she explained in LNP 178) about her experiences being bullied.
Listen in as The Master Negotiator Greg Williams talks with me about workplace bullying. (I am Greg's ghostwriter. Our first book was Body Language Secrets to Win More Negotiations, and we've just completed our second book called Negotiating with a Bully.)
Listen in as Pat Iyer and Greg Williams chat about these points
Types of workplace bullying sometimes called violence and some people call it horizontal violence
What constitutes bullying behavior and examples of persistent bullying
The types of laws passed against bullying, and to what degree a person can protect themselves
Related Product:​ Bullying in Health Care: How it Harms Patients
Bullying does not occur just in the playground or corporate setting. It also happens in health care where people's lives are at stake. Bullying in health care can have serious consequences to patient care. This affects how medical errors are made and how LNCs analyze the liability.
I have a 60-minute training with Beth Boynton RN and Alan Rosenstein MD. They share their expertise about this potentially very dangerous behavior pattern.
Get the training called Bullying in Health Care: How it Harms Patients at this link: Legalnursebusiness.com/bullying and use the code Listened to get a 25% discount on the training.

Your Presenter
Pat Iyer has been a legal nurse consultant since 1987 when she first began reviewing cases as an expert witness. She achieved national prominence through her texts and many contributions to the legal nurse consulting field. She has been fascinated by bullying for decades.