Podcast: Play in new window | Download
Subscribe: Apple Podcasts | Android | Email | Google Podcasts | Stitcher | RSS | https://podcast.legalnursebusiness.com/subscribe-to-podcast/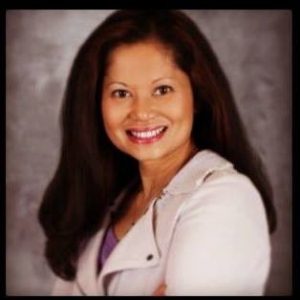 Debbie Lyn Toomey is an award-winning speaker, author, corporate trainer and coach. She is the founder of Ultimate Healing Journey and she believes in a holistic approach to optimal health and LNC happiness.
Debbie trains companies and organizations how to use happiness skills and how to boost their productivity, performance and relationships. She has created programs and workshops for schools, universities, hospitals, organizations and companies.
Listen in as Pat Iyer and Debbie Lyn Toomey chat about these points
How Debbie got interested in the whole area of LNC happiness
The different skills such as gratitude, mindfulness and self-compassion that people can use on the go
Skills you can use to handle any stress
The five ways or Rs to unleash your inner superhero so you can defeat work and life stress
How to to get an LNC happiness booster, and how it will help your productivity
Related Product:​ What is Mind-Body Medicine? – Kay Rice
Get the audio and transcript with immediate digital delivery.
As nurses we sometimes feel like we have an excellent grasp of what causes dis-ease, but there is a lot we don't understand about how our bodies handle stress. Any small business owner is prone to stress.
I want to share details about something I think is important for every LNC to understand – how your mind and body interrelate to keep you healthy – or sick.
Kay Rice challenges assumptions about Western medicine and presents a different model of thinking: mind-body medicine. She also asks us to think about medical care in a way that will help you realize
why "a pill for every ill" could harm you
how Western medicine and Ayuvedic medicine differ
the basis of mind-body medicine and how that can help you
how you can help your body fight disease
the impact of stress on the body
how you can harness your body's intelligence to create better balance in your life
Order the Mind Body Connection, our one-hour online training, at http://LNC.tips/mindbody and use the code Listened to get a 25% discount.
Your Presenter
Debbie Lyn Toomey RN, CIPP  is the 2016 recipient of the Tufts Medical Center Nursing Fellowship award where she will create a mindfulness training program for stress reduction.
Debbie de-stresses by watching Christmas movies and argues with her boys that the 80's music is not considered old.
She is the author of The Happiness Result, More time, More love, More health, More success. 7 Simple Techniques to Create You're A.W.E.S.O.M.E.™ Life, a transformative book that combines self-help, science, and the power of intuition to add more positivity, productivity, and success in today's world. She is also the author of The Happiness Result – Goals, Gratitude, & Success Journal. For Manifesting Goals, Giving Thanks, and Celebrating Success Along the Way. Debbie is also a regular contributor for the Huffington Post's Wellness section.